Facial mask production and packaging whole line solution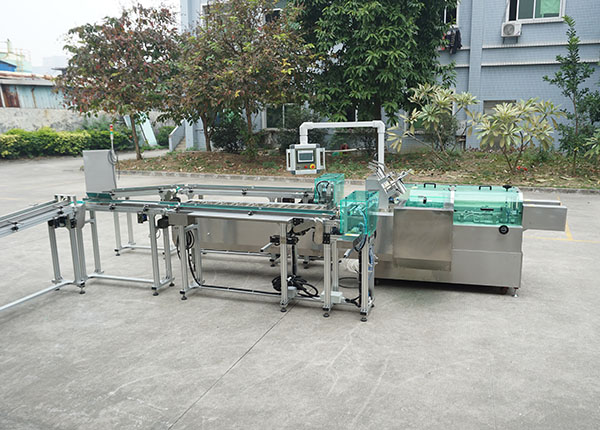 (1) Brief description: The design of this production line is required by a well-known cosmetics company to develop intelligent packaging solutions. Upon the invitation of the customer, our company sends engineers to visit our company to actually understand the requirements. The customer has a total of 8 production lines, each of which requires 15 people to work 10 hours a day for packaging to meet the production requirements. After field measurement by engineers and on-site communication with customers to determine the plan, the whole line solution of mask production and packaging is formulated. After the product is filled, it will automatically output the product through the conveyor belt to the point of mathematical material mechanism, and connect the advanced and mature automatic packing and packing line and accurate online detection, elimination and code spraying technology. Realize from raw materials to finished products, intelligent packaging to warehouse every link. Modular design is adopted, each module can adapt to the production needs of the whole line operation system, can also operate independently, easy and efficient operation.
  After installation, debugging and operation, our company guided and trained customer staff on site, and the production line could complete all production tasks with only 3 people operation, which was highly appraised by customers.
  (2) Production capacity: 18000pcs/h
  (3) Main equipment: facial mask filling machine, conveying climbing material line, counting machine, packing machine, weighing machine, weighing machine, laser coding machine, THREE-DIMENSIONAL packaging machine, unpacking machine, packing machine, sealing machine
  (4) Applicable materials: Conventional tongue insertion, adhesive spray box mask (customized according to customer requirements)
  (5) Packaging: plastic boxes, cartons
  Production process:

---