The Council of Guangdong Food and Packaging Machinery Industry Association was successfully convened

On September 24, 2019, the 6th 3rd Executive Director and 4th Council (Expanded) meeting of Guangdong Food and Packaging Machinery Industry Association was held in Guangzhou Pearl River Hotel. More than 90 council members and enterprises came to participate in the meeting. The meeting adopted the report on the work of the Secretary-General. Mr. Cui Lin, secretary general of China Food and Packaging Machinery Industry Association, made a speech at the meeting and made a special report on the development status and prospect of China's food and Packaging Machinery.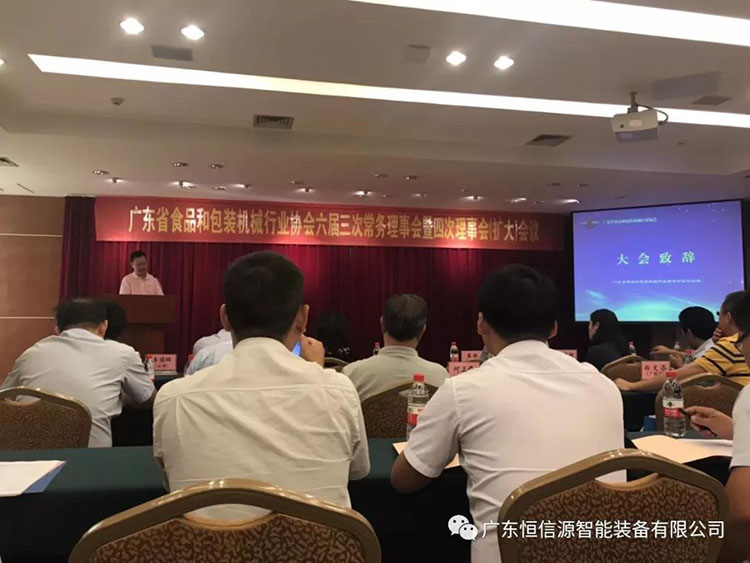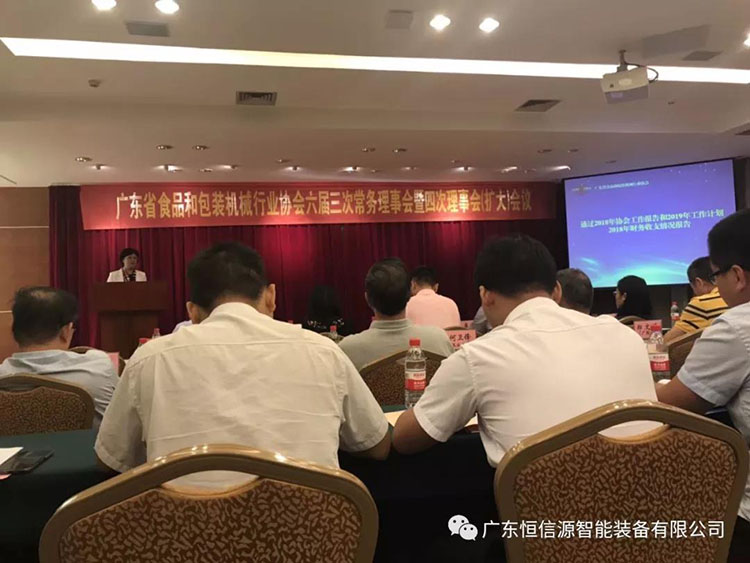 The meeting elected Mr. Wu Qinghai, chairman of Hengxinyuan Intelligence Co., Ltd. as the first Executive Chairman. At the meeting, President Liu Yuanqiang put forward general requirements for the work of the Association. Executive Chairman Wu Qinghai put forward five specific requirements for the future work and development direction of THE Association: 1. Expand the audience of the association's work and enhance the vitality of the Secretariat; 2. 2. Looking for a job seeker (with the help of external brain or external force) and actively carrying out activities; 3. Train and select talents, strengthen the development momentum of the association, and strive for its long-term development; 4. The association should have an appropriate economic foundation for accumulation; 5, try every means to mobilize the president, directors, and all members of the enthusiasm.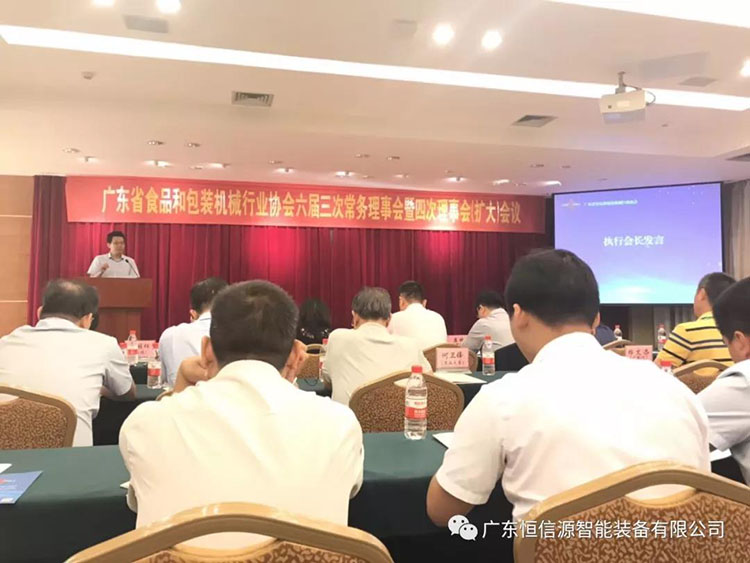 The meeting successfully completed its agenda in a very friendly, positive and warm atmosphere.